Career Opportunities, Start Here
Explore available opportunities in your region, and take the first step towards your first chapter at Azeus.

Australia

Brazil

China

Egypt

Hong Kong

India

Malaysia

Philippines

Saudi Arabia

Singapore

United Arab Emirates

United Kingdom

USA


It's an exciting time to be at Azeus—shifting from traditional systems integration to a fusion model, Azeus' transformation requires new processes, skills, and markets. This gives room for innovation within the stability of an established company.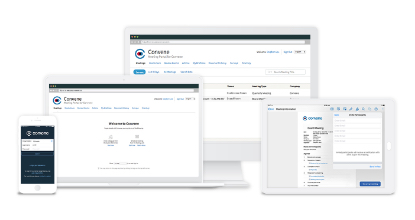 Moving businesses forward
Azeus is upgrading the way the world does business. Our best-selling digital product, Convene, is taking the world's boardrooms by storm and making corporate governance more efficient, transparent, and secure.
Fuel your minds. Hack your limits. Join our elite team of IT professionals and business leaders.
We have high standards. You'll be working with elite professionals in their respective roles; hence, you are also expected to perform at your best with their guidance. We don't do spoon feeding here: we believe in your abilities and want you to level up fast.
As a meritocratic institution, Azeus rewards performers well. Here, you will get to see first-hand how a world class, CMMI Level 5 company, operates.
We are engineering-driven and highly technical. Azeus embodies rational problem solving, quantifiable decision making, and logical thinking. We have little patience for politics. No fluff. No drama. Just real problem solving.


Experienced Professionals


Experienced Professionals

Experienced Professionals


Experienced Professionals

Experienced Professionals