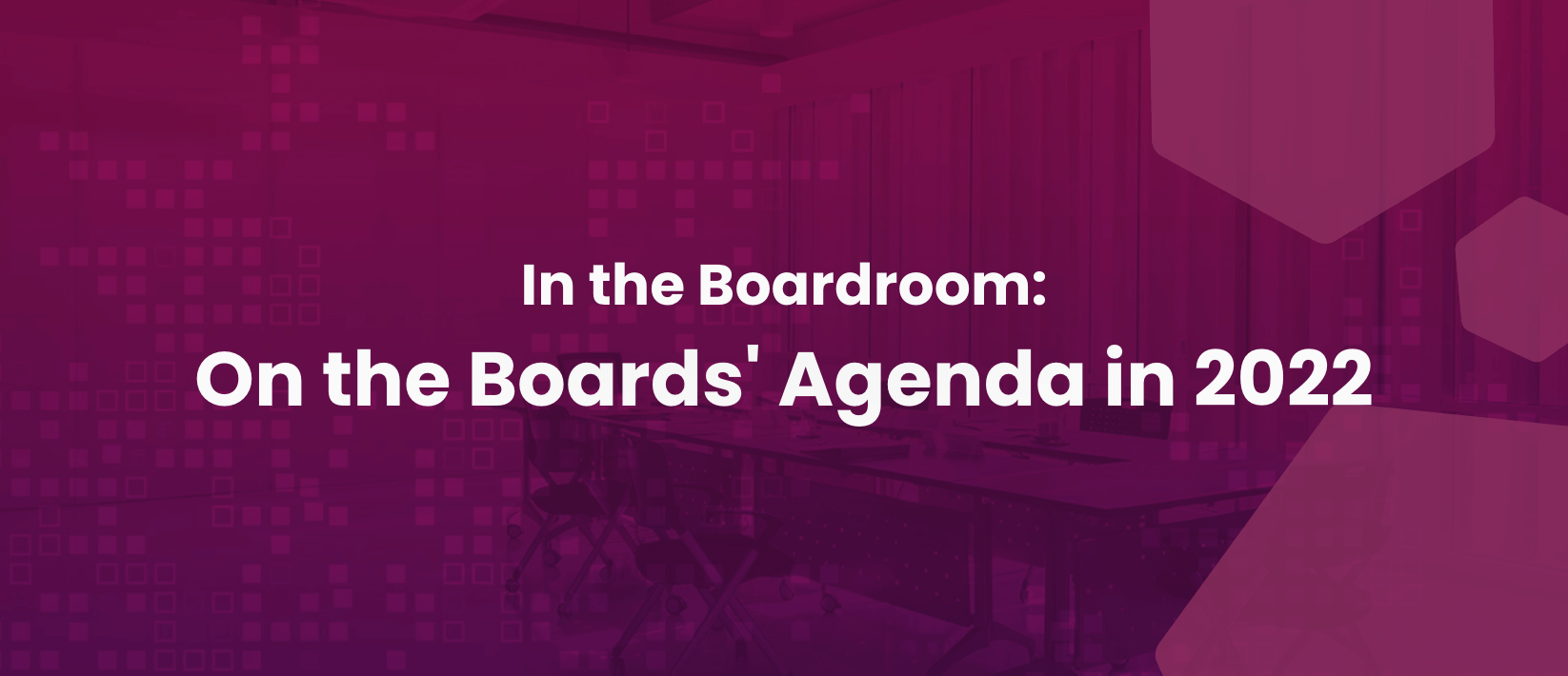 Priming the boards in 2022 requires insightful discussions on the escalating corporate issues, governance trends, and renewed drive of directors towards future-proof boardrooms. This webinar will discuss the rising corporate matters and preparation of boards to address these concerns — from digitization and ESG to maintaining resiliency and competence in 2022 and beyond. Join us as Senior Board members and Chief Executives across Africa share their top of mind for 2022 in the first of our webinar series dubbed "In the Boardroom".
Topics and Discussion Points
a. The Future of Boards 2022
What should corporate Africa expect in 2022? Any emerging continental and global changes, opportunities, and risks on the horizon?
What key behaviors and practices should the Governing Bodies (boards of directors, governors, trustees whatever name called) exhibit in 2022 to remain resilient and competent in the future?
The Board's fiduciary duty remains a strategic oversight. How can board members ensure constructive discussions about purpose, strategy, and future plans in the best interests of all stakeholders?
ESG issues, particularly climate change and risks, diversity, equity and inclusion, and good governance, gained prominence in corporate Africa in 2021. This trend is likely to continue in 2022. How can boards convince small and medium enterprises in Africa to take up this mantle too?
b. Digitization of the Boardroom
One of the plights of most board directors with the fast-paced digital transformation is they are not capable enough to shift to digital workflows. How do we motivate them to digitize the boardroom and the organization?
Lately, age diversity is becoming an escalating interest for Boards. Proposals are being made to bring young people (generation Y & Z) on boards, especially with the move to innovation. What are your views on this matter?
c. Board Diversity
Women still comprise the minority on African Boards and Executive teams both in for-profit and not-for-profit organizations. What are some of the strategies Boards can use to change this narrative?
Boards are being called upon to think strategically about talent and diversity in the boardroom. Board terms are coming to an end presenting a window of opportunity for strategic board recruitments and composition.  How can nominations committees ensure that their Boards of directors have the right skills and expertise in 2022 and beyond?