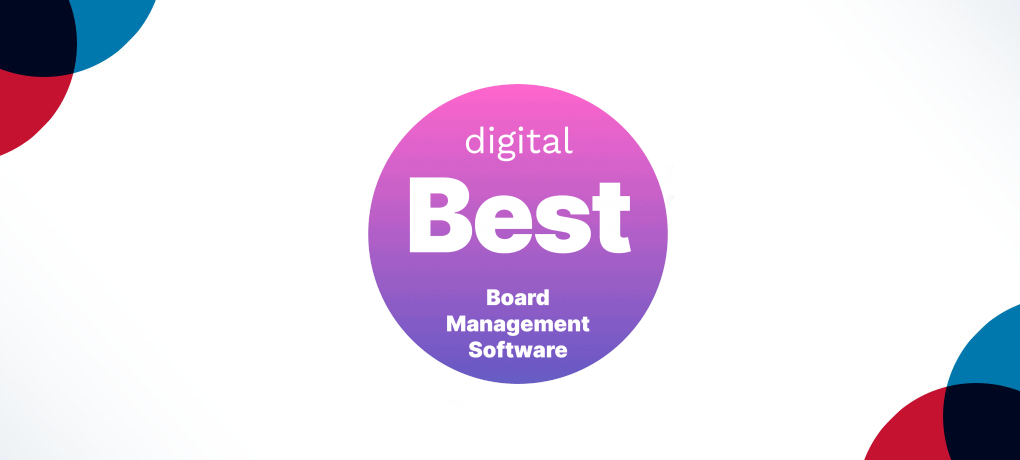 Convene was recognized among the most secure solutions for board directors, chief executives, and other professionals.
Digital.com, a leading independent review website for business online tools, products, and services, has named Convene to its list of the best board management software companies of 2021. The top platforms were determined by evaluating member and activity management tools as well as reporting capabilities.
Convene and other software solutions were required to offer features that help organizations manage board members, including member directory and approval process control. Another critical function is managing activities with tools that support minutes, calendars, and polls. Experts at Digital.com also assessed systems with the capacity to create detailed reports on performance and activities.
Digital.com's research team conducted a 40-hour assessment of over 90 solutions. To see their assessment of Convene and the complete list, please visit Digital.com's board management software report.
ABOUT CONVENE Convene is the multi-awarded board management software designed to optimize and collapse the entire meeting process cycle, from board pack preparation, conducting meetings to post document distribution. Convene's intuitive features in one integrated platform enables it to be the software of choice of Fortune 500 companies, SMEs, banks, nonprofits, and listed companies from different industries in over 100 countries. Developed by Azeus Systems, a Capability Maturity Model Integration (CMMI) level 5 company with more than 30 years of experience in IT development and services, Convene is a highly flexible product that can be customized to cater to each organization's specific needs.
ABOUT DIGITAL.COM Digital.com reviews and compares the best products, services, and software for running or growing a small business website or online shop. The platform collects twitter comments and uses sentiment analysis to score companies and their products. Digital.com was founded in 2015 and formerly known as Review Squirrel.