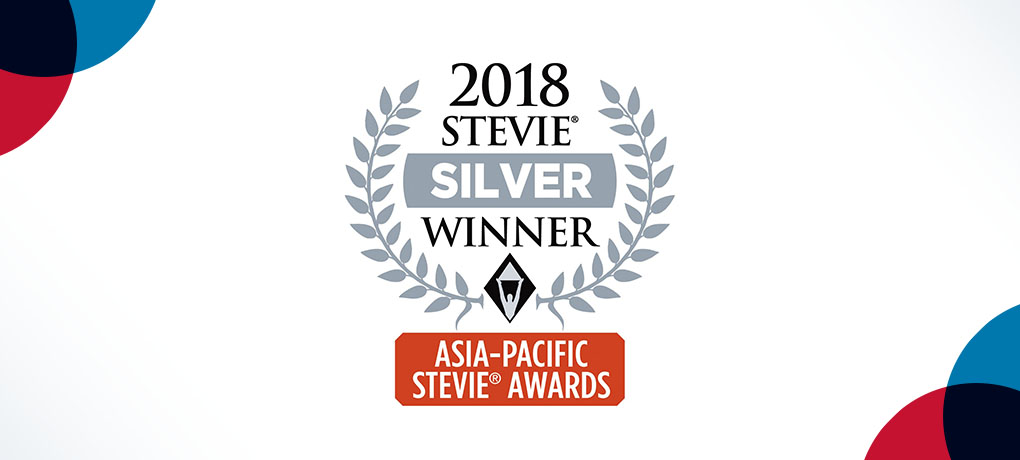 Azeus Convene was named the winner of the Silver Stevie® Award for Innovation in Business Utility Apps in the fifth annual Asia-Pacific Stevie Awards.
The Asia-Pacific Stevie Awards form one of the seven Stevie Awards, which are the world's premier business awards. Each program of the Stevie Awards has its own set of categories and objectives. The Asia-Pacific Stevie Awards in particular recognize innovation in the workplace in all 22 nations of the Asia-Pacific region. The Stevie Awards are widely considered to be the world's premier business awards, conferring recognition for achievement in programs such as The International Business Awards® for sixteen years.
The awards were presented to winners at a gala banquet in Hong Kong on Friday, 1 June 2018.
More than 800 nominations from organizations across the Asia-Pacific region were considered this year in categories such as Award for Excellence in Innovation in Products & Services, Award for Innovative Management, and Award for Innovation in Corporate Websites, among many others. Azeus Convene won in the category for Innovation for Business Utility Apps.
The key consideration for the 2018 Asia-Pacific Stevie awards was innovation in all forms. Having been in the IT industry for more than 25 years, Azeus has always been committed to delivering high-quality solutions to its customers through constant improvement of its products and services.
Gold, Silver, and Bronze Stevie Award winners were determined by averaging the scores given by more than 100 executives around the world acting as judges in March and April.
Alongside Azeus, other notable members of the Winners' Circle include Telkom Indonesia, HP Inc., Dell Technologies Ltd., and CLP Power Hong Kong.
It is a great honor for us to receive a Stevie award this year as an affirmation of the hard work that we have poured into Convene. Of course, this win would not have been possible without the support of our clients, with whom we look forward to sharing our achievements in the years to come.